[Written in collaboration with nutritionist Hillary Macias – Visit Her Web Site: Healthbyhill.org]
Summer is right around the corner, and to keep your immune system in tip top shape, aim to incorporate these vitamins into your daily routine to keep you healthy and feeling good. And most importantly, get good sleep and eat well!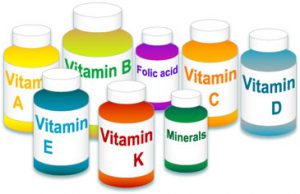 Vitamin C
You can get tons of vitamin C through fruits and veggies, especially berries, citrus, kiwi, bell peppers, and dark leafy greens. But as an extra boost it is recommended to take a Vitamin C capsule every day. And since Vitamin C is a water soluble vitamin, you'll simply excrete any excess amounts your body doesn't need. Pick up a quality brand from your local Walgreens or CVS pharmacy!
Probiotics
Believe it or not, about 80% of our immune system lies right in our digestive system. Which means maintaining a healthy gut is super important when it comes to keeping a strong immune system. Probiotics are the good bacteria that can be found in whole plant foods and also in fermented foods- think unpasteurized sauerkraut, raw apple cider vinegar, kimchi, kombucha tea and miso. You can also take a probiotic supplement- look for a brand that offers a variety of sources of bacteria and that is ideally refrigerated.
Vega
Green smoothies are fantastic in keeping your gut healthy and immune system strong. Vega protein powder is a great option and is stuffed full of probiotics, vitamins and minerals, immune boosting greens and other mega-healthy-things like chia, maca and hemp. Vega tastes good too – and you can easily pick it up at your local GNC or Whole Foods!