[Written in collaboration with nutritionist Hillary Macias – Visit Her Web Site: Healthbyhill.org]
For the main dish, a light lemon garlic chicken.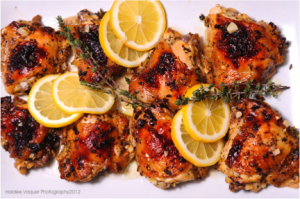 You will need:
3 skinless, boneless chicken breast halves
2 tablespoons of butter
1 ½ teaspoons of salt
1 ½ teaspoons ground black pepper
2 tablespoons garlic powder
1 lemon, juicedFirst, melt the butter over medium to high heat in a skillet. Next, season the chicken with salt and pepper and then place the chicken in the melted butter.
Cook the chicken, flipping until browned for about 5 minutes.
Cover one side of the chicken with 1 tablespoon of garlic and repeat on the other side. Next, cook each side for 2 minutes.
Lastly, pour the lemon juice over each side of the chicken until there is no pink left in the center (about 5-10 minutes longer).
To compliment the chicken, some roasted asparagus with balsamic vinegar…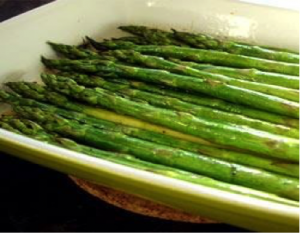 For this you will need:
2 pounds fresh asparagus, trimmed
2 tablespoons of olive oil
½ pinch ground sea salt
1/8 teaspoon ground black pepper
3 tablespoons balsamic vinegar
First preheat the oven to 400 degrees F.
Next take out a 9×13-inch baking pan and place the asparagus in it.
Next toss the asparagus in the oil, salt and pepper.
Lastly, bake in the oven until lightly brown (about 15 to 20 minutes).
When ready to serve, drizzle vinegar over the top.
For the final side, a delicious summery salad!
For this you will need
Arugula
1 cup on almonds
½ of a cucumber, chopped
1 cup of dried cranberries
Put all of the ingredients in a big bowl and mix them on up!
Don't worry, we haven't forgotten the dressing: a red raspberry vinaigrette … yum!
And it is easy to make in only 5 minutes!
¼ cup olive oil
1 cup seasoned rice vinegar
1 (10 ounce) jar seedless raspberry jam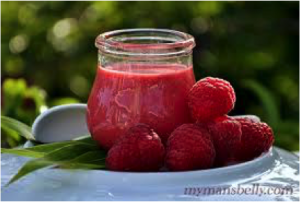 Combine all of the ingredients into a blender and blend until smooth! Once you are done using it, don't forget to refrigerate!
Believe it or not, your entire meal will be ready within 30 minutes, so you do not have to miss out on enjoying your time with your company! OH, and do not forget a nice chilled glass of RAMONA Pinot Grigio for all of your guests to enjoy with their meal!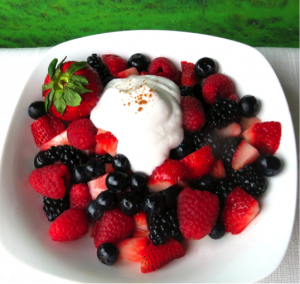 Last but not least, if you are having a bit of a sweet tooth, put your favorite fresh berries in a bowl with a dollop of fresh whipped cream and it makes the perfect Mother's Day dessert!