[Written in collaboration with Courtney Dec]
The ins and outs on everything you need to know no matter where you are in the city.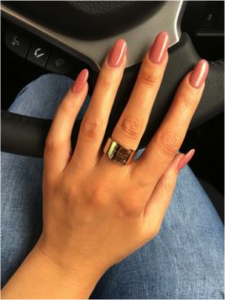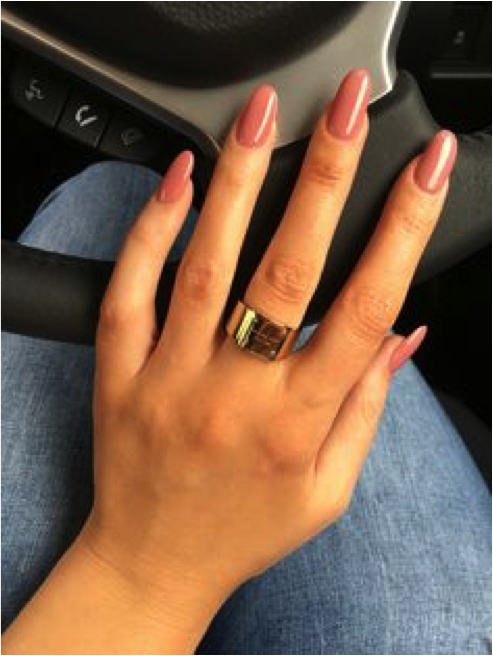 Harlem:
Bed of Nails located at 2272 Adam Clayton Powell Jr. Blvd. …this nail salon is chic inside and very clean. It is modern and makes you feel like you are really being pampered! It is so popular that it is by appointment only, so get on the website and book it! They keep up on the latest nail trends and use healthy, natural products while doing the nail treatments!
Upper West Side:
Sunshine Spa & Nails located at 60 W 75th St #2. With a whopping 4.8 stars this nail salon is something that every upper west sider knows about (or should if they don't). The workers at this salon take their time with each and every customerinsuring they leave with a smile on their face!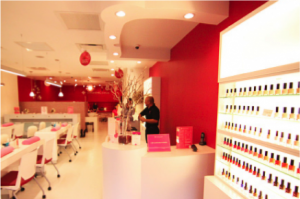 Hell's Kitchen:
Stylish Ten Nail & Spa Salon located at 661 10th Ave is the place to be in Hell's Kitchen. It is in the middle of lots of things on 10th ave so not easy to spot out, but what else is new in the city? It is a clean place and great pricing!
Chelsea:
Dashing Diva … now who wouldn't want to get their nails done at a place with a name like that? Not only the name, but the salon is super trendy and inviting. Located at 177 9th Ave. http://www.dashingdiva.com/DashingDivaStore/t-home.aspx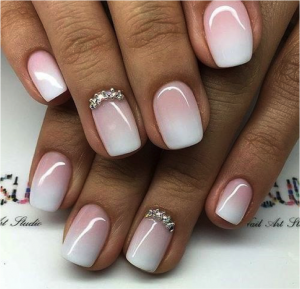 Meat Packing:
Yo Yo Spa is where it is at in the Meatpacking District! You cannot beat the price of it and they do a great job too, almost feels like you aren't even paying in NYC! It is located at 217 W 14th St
West Village:
Located at 51 Christopher St, QQ Spa is the spa to go to in West Village. They have amazing chair massages, the pedicure chairs are clean and they use plastic liners so you know that they strive to be clean.
Soho:
Soho Nails at 458 W Broadway #3…super chic with very affordable prices for the location! The technicians personalize everything to your liking and make sure that you are satisfied! Nothing feels better than being cared about!
Tribeca:
Tenoverten located at 112 Reade St. is clean and all white which makes the modern feel great. It really is like you are in a NYC salon! The chairs are comfortable and make you feel like you deserve to have a girls day to yourself!
Greenwich Village:
Crystal Nails NYC located at 110 Macdougal St. not only does nails, but waxing and spa treatments as well! All in one! I think that calls for a day to spoil you and your closest friends!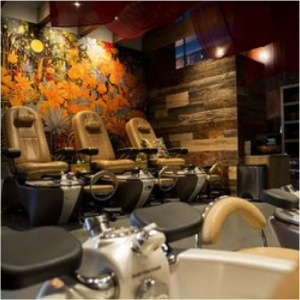 Lower East Side:
Think pink at 215 E Houston St is the destination to end up at! The inside of the salon is grand and beautiful and makes you feel like you really are in an upscale nail salon. A perfect place to end up and relax after a hard week of work!
East Village:
Galleria Salon at 520 E 11th St is clean and inviting and is a different vibe from the typical nail salon. People say that it is a hidden gem. If you are around East Village I suggest you take a trip there to see what everyone is raving about!
Midtown East:
Hearts New York Salon & Yukie Beauty Spa at 40 E 58th street has a great comforting atmosphere that makes it easy to relax and trust that the nail technicians are going to take great care of you!
Murray Hill:
Ballet Slippers Spa already beats everything else with the elegant name! 576 3rd Ave is where you go when you want a professional and clean nail job done! On top of all of those perks the manicures and pedicures are "immaculate".
Upper East Side:
Serenity Spa 1397 3rd Ave is a super chic nail salon that specializes in eyelash extensions as well! The staff is very accommodating and makes each and every customer feel right at home…. what else do you want? On top of all of that they started a new service where they travel to the Hamptons to pamper you…UMM YES.
Yorkville:
Sapphire Nails & Spa at 1527 York Ave is a super popular salon, so call before you walk on in! They do an amazing job on everyone's nails and the workers are super kind!